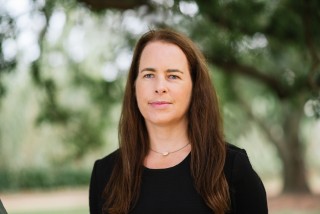 Rachel Thomas Director, Licensed Estate Agent, Property Manager
About Rachel Thomas
A highly proactive property manager, Rachel always takes great pride in providing an excellent level of service.
With a background in management in commercial industry, she brings a fresh approach, depth of experience and maturity to the Agency.
"Working in real estate and property management is enjoyable because it is about interacting with people, diplomacy and building relationships to achieve a positive outcome."
Property management in particular showcases Rachel's abilities; requiring integrity, patience, honesty and a strong ability to multi-task. "It's a job that doesn't stop when the day finishes, but it is highly rewarding when you've helped create a good outcome for your owner."
With her outstanding communication skills and transparent manner, Rachel is consistent in all her dealings and appreciated by her clients who know that she will get things done in a timely and cost-effective manner. Rachel embraces innovation and is always looking for new and more efficient ways to work smarter, while maintaining the same service levels.
"If I can work more efficiently and make better use of technology, to work smarter for my clients, I will."
She is highly organised and efficient and will happily go that extra mile to deliver an exceptional customer service experience for her clients.
Away from work, Rachel likes to relax by spending time with her family and friends and is a keen hockey player. She also enjoys some quiet time to reflect and recharge by attending to her garden, reading or getting stuck into a craft project. She is also actively engaged in community work as a volunteer Board Member with Prahran Malvern Community Housing.
Put your property in Rachel's hands and give her a call today.
Contact Rachel Thomas
Testimonials
Thanks for your help and assistance, probably one of the best customer services I have had to deal with so far regarding real estate.
Khanh
Hi Rachel, Thank you so much for all your help last one year. I must tell you that the customer service I received from you is the best I have ever experienced. You were professional, compassionate and so helpful. When I am ready to buy a property I am coming to you first for sure. Thanks, Varun
Varun
Thanks again for everything you've done while you've been my rental agent. You've been so easy to deal with, super responsive and professional. I really appreciate it.
Belinda
The service we received from Rachel has been exceptional. Transferring from my previous agent was surprisingly hassle free. Onboarding was quick and painless and Rachel's advice and guidance along the way was priceless. Most helpful was the immediate attention offered when urgent matters arose. I will be recommending Blue Square Property to anyone that is seeking a top class agency to manage their property.
Bill
Can I just say thank you once again. I had no idea what to expect and am certainly glad I decided to go with you and Blue Square Property. You have been very thorough, detailed and organised. I feel totally satisfied and confident in your service. Here's to hopefully a long business relationship and additional propeerties!
Natalie
I met with 6 property management firms and I have decided that Blue Square Property is the one I would like to work with. We felt that you took your role very seriously and I am confident that you can manage my property effectively.
Kalina
Hi Rachel, Our settlement of xx Road property has all gone smoothly. We would like to extend our thanks to you for your continuous hard work and reliability. We have found you to be very prompt in following up any of our issues and concerns, whilst also identifying tenancy issues, such as late payment of rent, as soon as possible. You have always been easily contactable, including after hours and where required, your colleague Amos has been the same. Income Statements have also been prompt and accurate. Thank you for your excellent service over the past two plus years, it has been greatly appreciated Kind regards
Kelly & Wayne
You are a star Rachel love your work!! Thank you very much.
Thanks Rachel I appreciate the update, however I have now find another property. Please note your company was the most efficient in returning emails and organising inspections etc. Regards
Megan A
Property Showcase
Now Leasing
Recent Sales
Recently Leased